In my
15 Things in 2015
post I mentioned that I wanted to start cooking more blogger recipes as I have loads in my Bloglovin' likes. I did a post about the
ones I've tried and tested
back in November, so go to that one to see the recipes which I know work!
First up is this
Spinach & Lentil Curry
by
Amy Liz
which seems to be stunningly simple, yet tasty and healthy. It'll freeze well, and fits into my unofficial plan of eating vegetarian one day a week in order to save money and hopefully be a bit healthy.
I am a huge fan of substituting vegetables for carbs as a way of eating food which feels naughty, but is actually a lot healthier. This
aubergine cannelloni
recipe looks fantastic from Janey at
Slice of Slim
. She posts Weight Watchers recipes, so I know that this one will be low in fat and calories as well as being tasty. It's basically bolognese wrapped up with spinach and cream cheese in aubergine slices then covered in melted cheese. Yum.
Just look at that picture. Eggs, cheese and mushrooms in bread. I'm drooling! It's officially called
Wild Mushroom & Gruyere Egg Baskets
and it was created by
The Londoner
(of course). This needs to happen one weekend morning, and soon I hope.
This is a very savoury recipes to try post so far, so to give some sweetness is this
White Chocolate & Strawberry Bread & Butter Pudding
by Sammie at
Little Blonde Life
. My Dad really hates raisins, so whenever I normally make bread and butter pudding it means that just my Mum and I have to eat it all to ourselves, but this bread and butter pudding doesn't have any raisins in it whatsoever, so it's perfectly Dad friendly! The use of strawberries and white chocolate also means that it's a bit summery, so this will be one that I'll make when it gets a bit sunnier. Looks gorgeous though.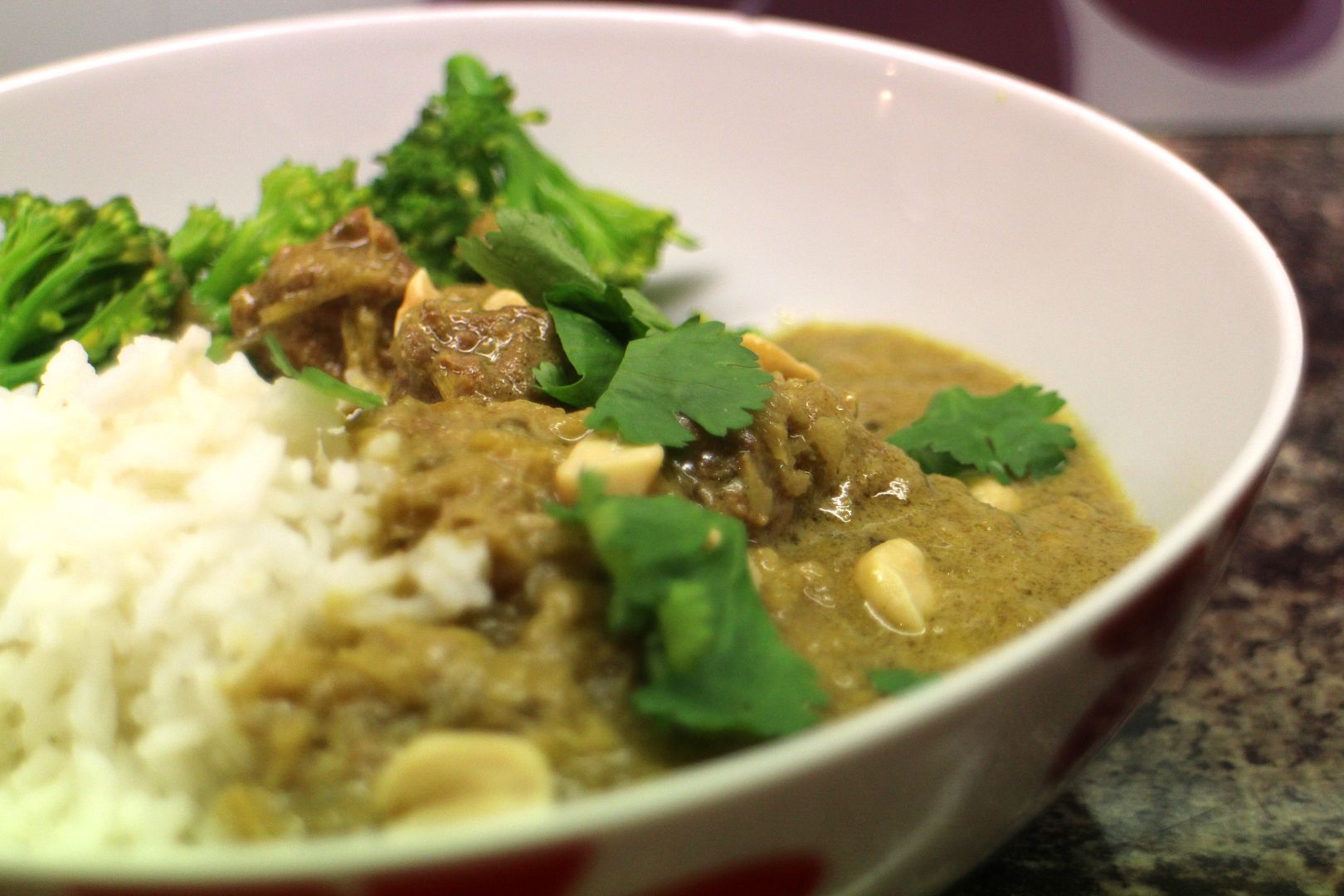 I am still completely obsessed with my slow cooker, so finding new recipes for it always makes me excited, and this
Slow Cooker Beef Rendang
from
Nine Grand Student
looks amazing. It's very different from my usual soups and stews that I make in the slow cooker, and I love that you make the thai paste from scratch in a very budget friendly way. This is another one which will freeze well.
So that's 5 of the recipes that I have liked on Bloglovin' which I can't wait to try out myself. Are there any others which I've missed and you think I need to try? Or does anyone have any slow cooker recipes which I can try? So obsessed...
Rachel x